Updates
Baby on Board & Building a New Home!
.
---
It has been a rough but exciting past couple of months! We apologize for not being in better contact but between traveling, visitors and nasty pregnancy sickness, we have certainly had our hands full! I'm sure a few of you have heard by now… but incase you haven't… We are expecting a little one this August! I'm currently a little over 4 months pregnant and the bump is beginning to show. In the past few weeks the pregnancy sickness has begun to improve and we are so very thankful for that! We cannot wait to welcome this precious little one into our life in missions and serve with him or her alongside us. We will hopefully find out the gender in a few short weeks!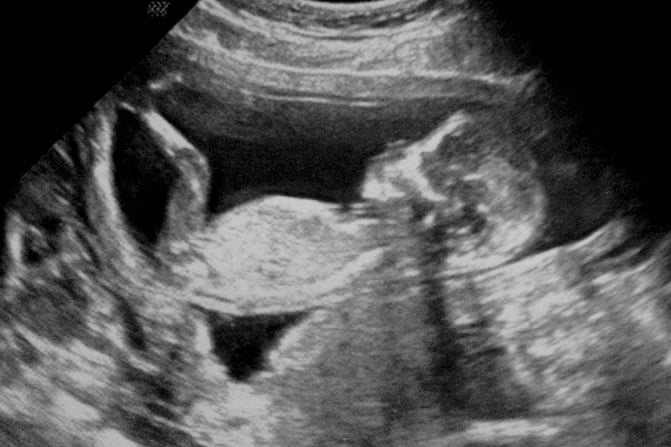 This past week has been amazing as we were able to work alongside our family from PA and Delaware to build a Homes of Hope house in one of the poverty stricken areas here. Check out the photos below!
Meeting the family and joining in prayer together before the first build day…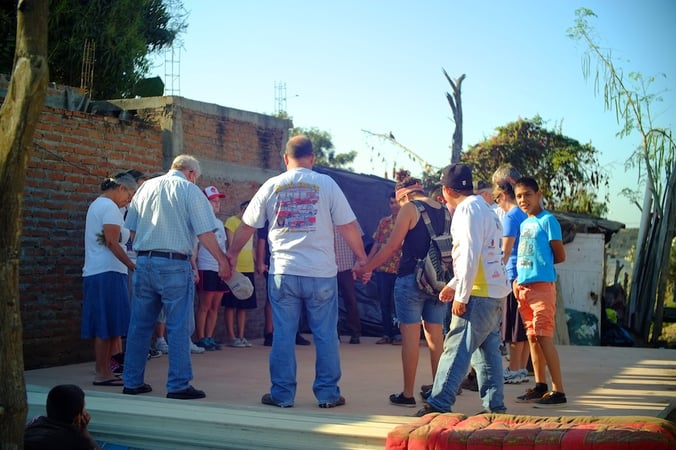 The family we were building for consisted of the mother, Rosa, and her two boys Oscar and Mario. Below is a photo of their previous home. The boys showed me where they used to sleep, on an old blanket directly on the hard dirt floor.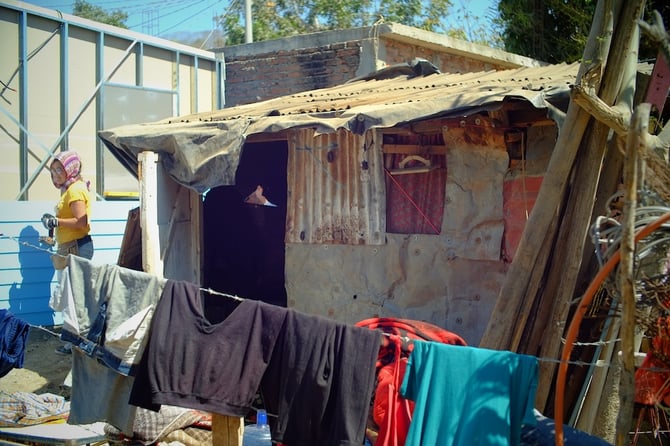 Putting the walls up!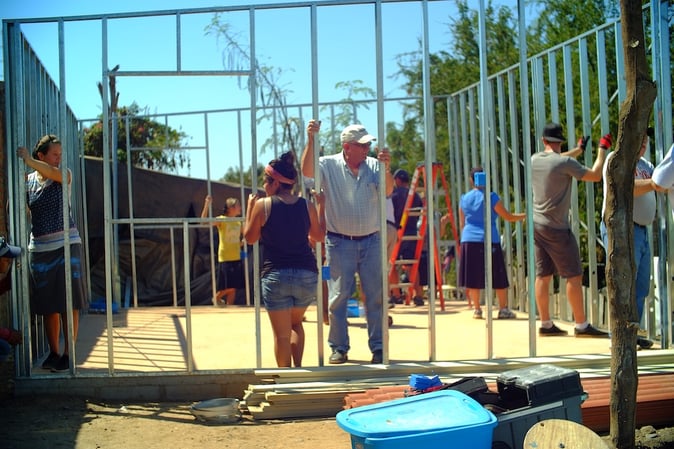 Jordan and Hope tag-teaming the front siding…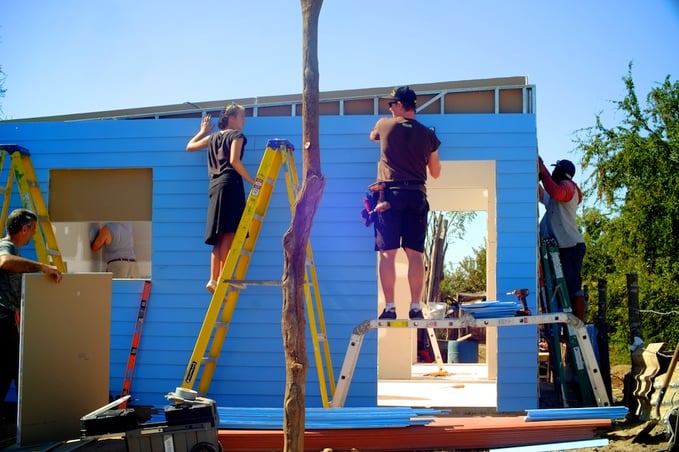 The soon-to-be grandpa working away!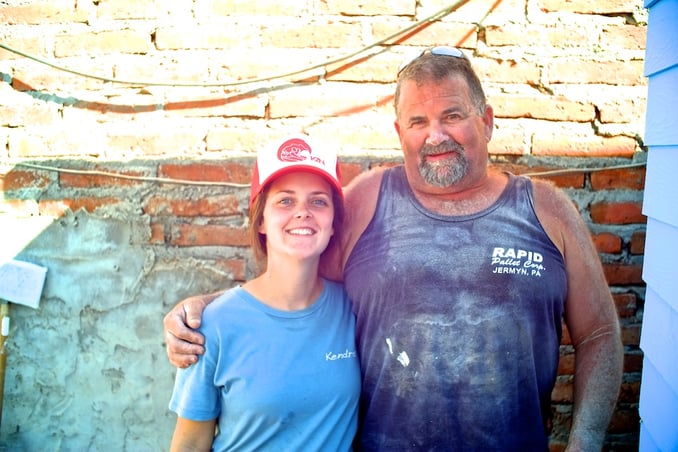 Below are Oscar (left) and Mario (right). They are both mentally handicapped and are taken care of full time by their mother Rosa, as sadly their dad left them at an early age. Because of this, it is impossible for Rosa to carry a steady job, which is one of the reasons she was chosen to receive this home, due to their incredible need. Both of the boys are incredibly sweet, although Mario is much more of the social butterfly, always smiling, playing, and wanting to dance with the ladies!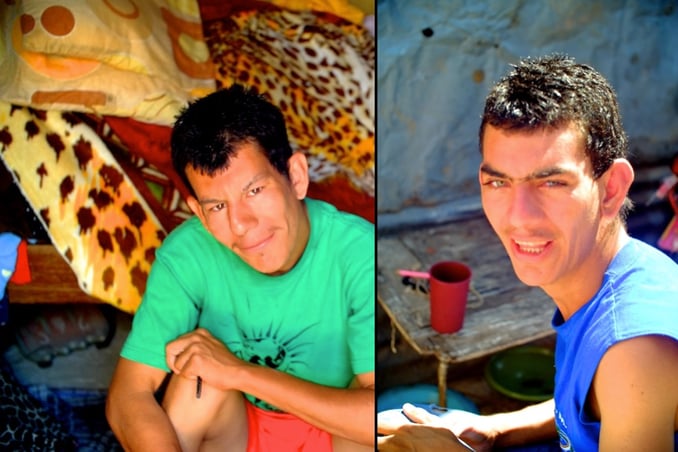 And here is the finished product! We were able to go around in a circle and each say a few words and pray for the family and we also presented them with a new bible to go with their new home. Needless to say, they were beyond excited… especially the boys!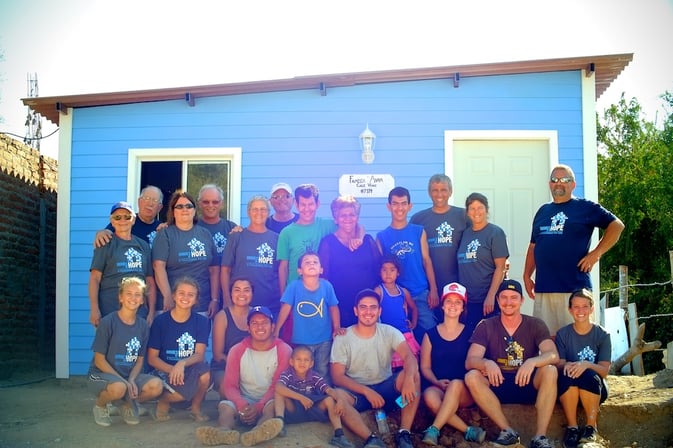 We also got to stop in and visit the family we built for 2 years ago with the Martin family! They were so happy to see the crew again and it was a lovely time of visiting and catching up.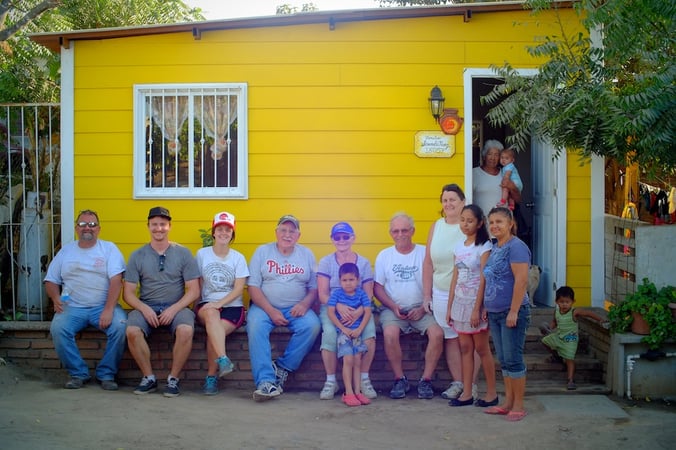 A huge thank you to everyone who came down and everyone else who donated to make this home possible for Rosa, Oscar and Mario. We can't thank you enough! As always, thank you so much for reading and keeping up with us. We love you all and couldn't imagine doing this without your love and support. Have a blessed week and we look forward to being in touch again soon!
Thanks again for reading and much love from Mexico! –Jordan & Kendra