A Gift for Reyna & Jose
A July Homes of Hope Build
---
Meet Reyna, Jose, Hector & Alexis… one of our most recent families to receive a new home here in Tijuana!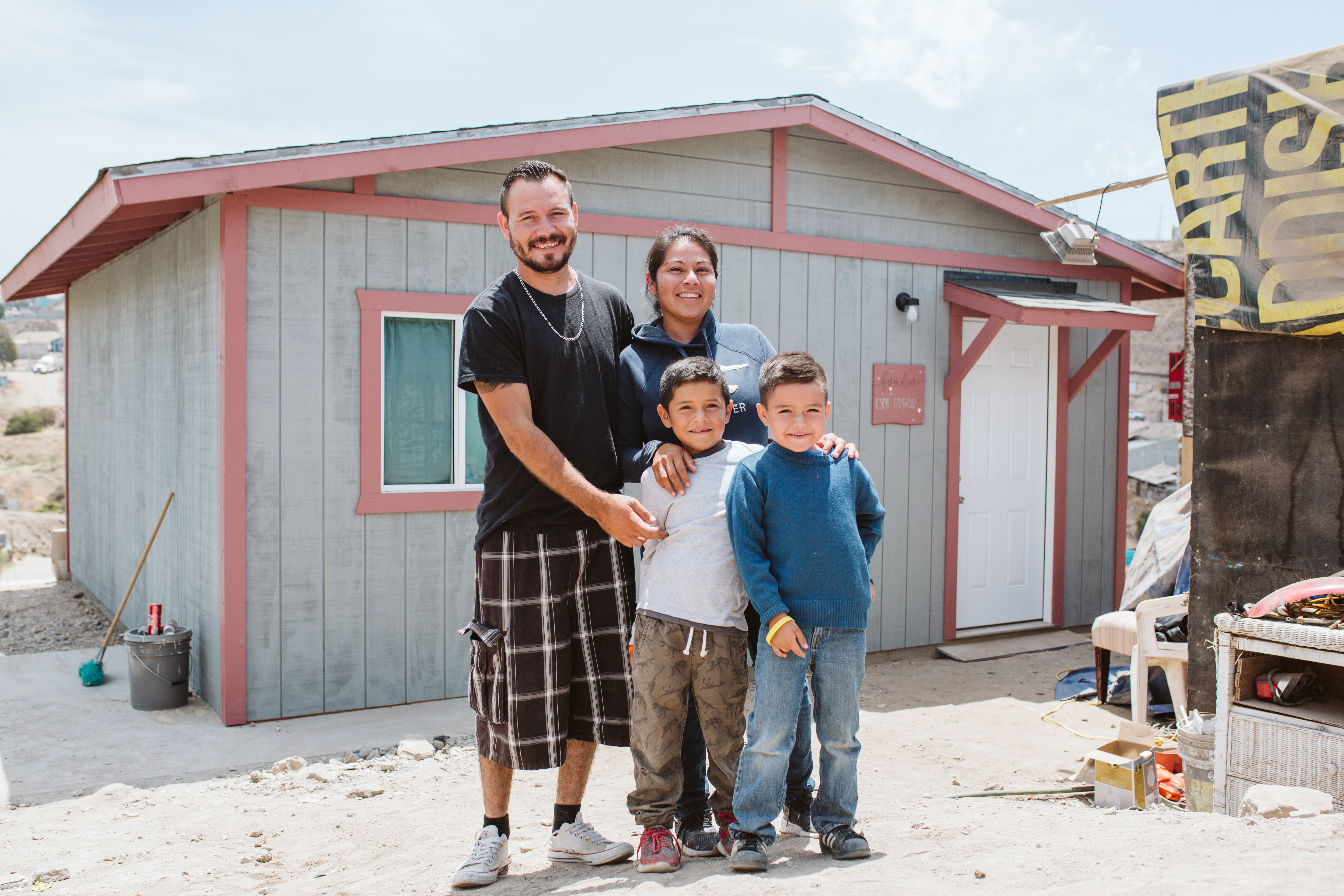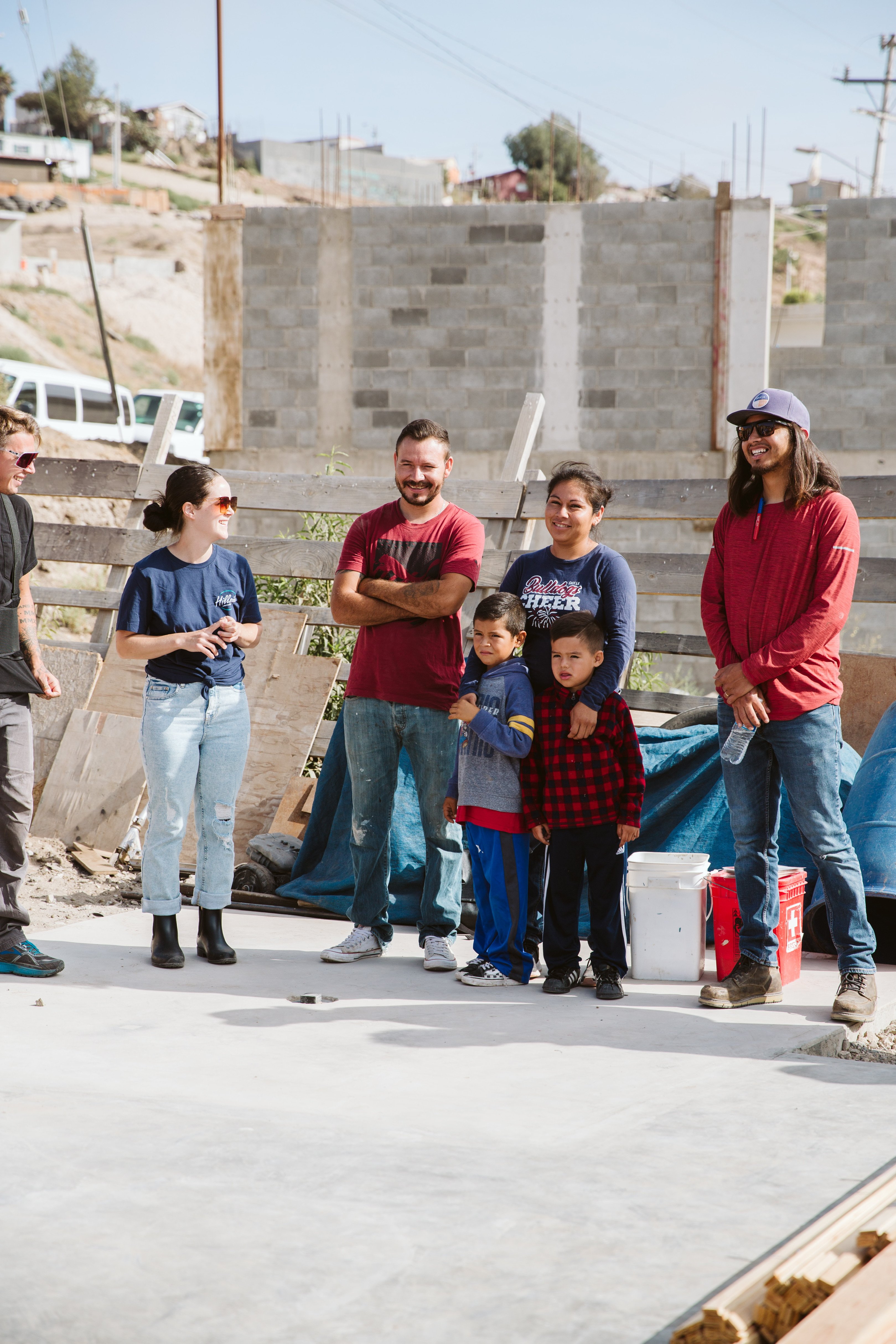 Day 1 - preparing to build on the new concrete slab, and getting to know the family and building team. For a family moving from a dirt to a concrete floor is proven to reduce chances of anemia, diarrhea, and reoccurring respiratory illness.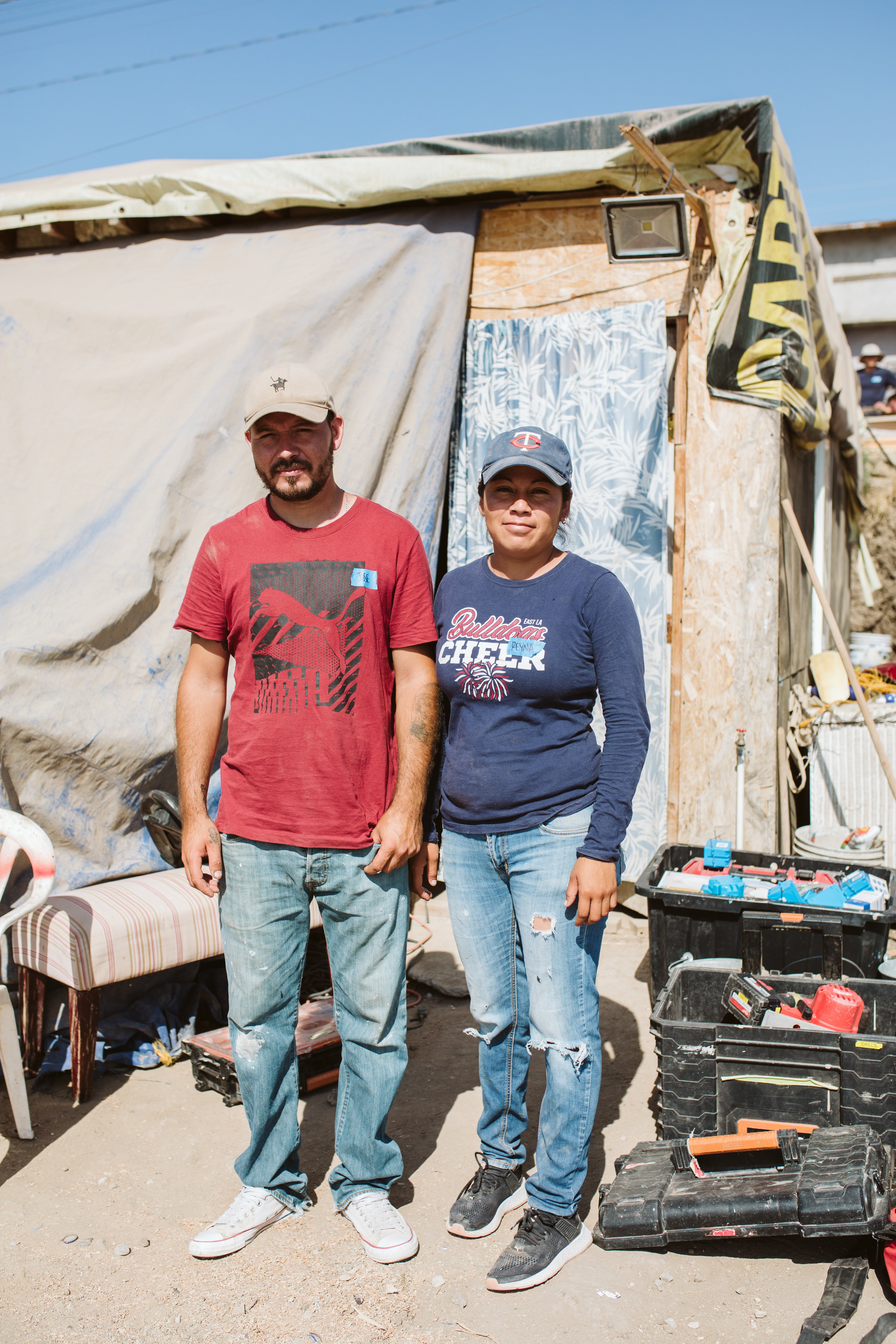 Chatting with Reyna, they've done their best with the resources they have to construct the home you see above, but it was easily noticeable the major holes and tears in their roof tarp, as she shared with me that it does not at all keep the rain and wind out in the cold and rainy seasons.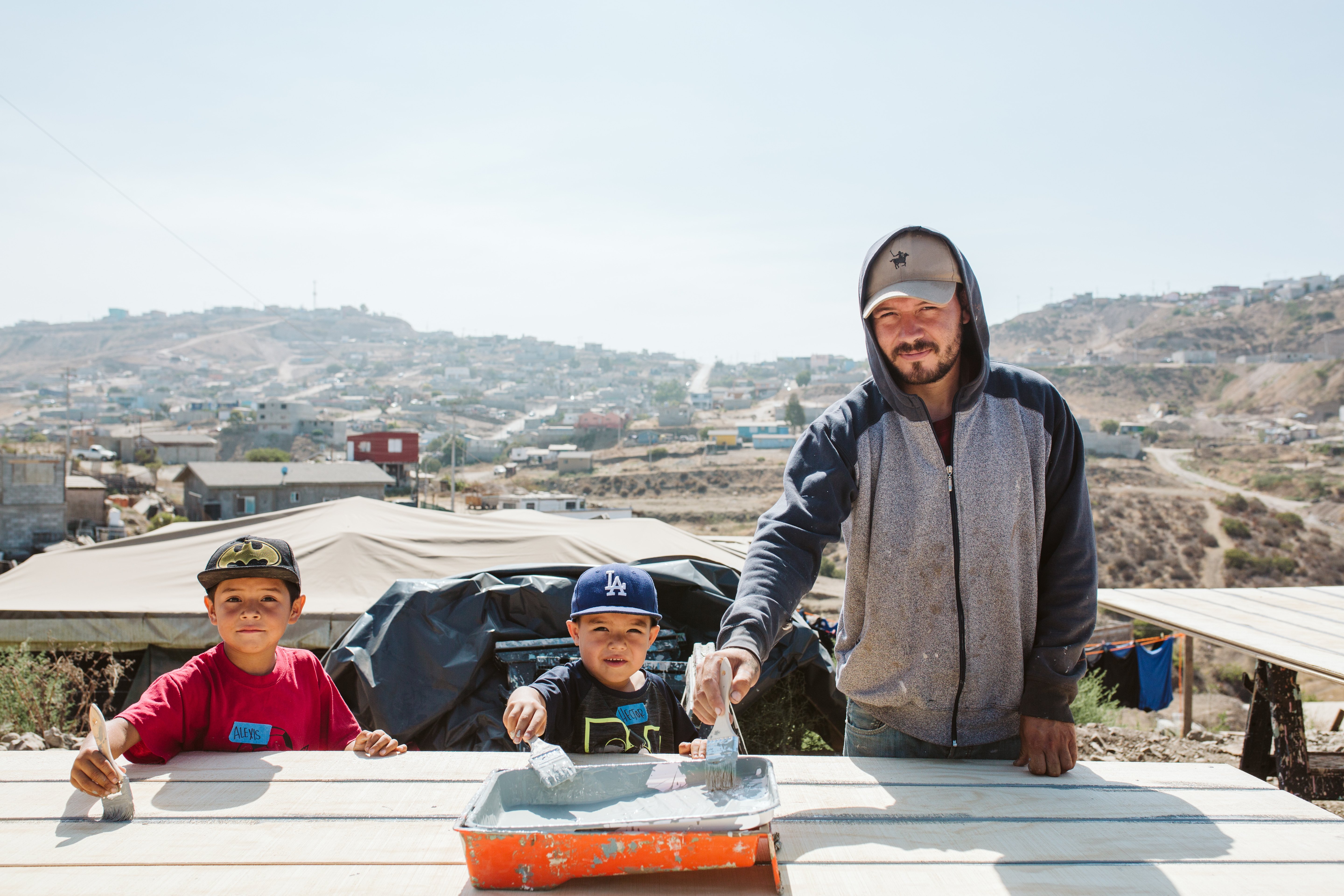 Hard working boys, 5 & 6 year old Hector and Alexis, helping out dad, Jose, paint the siding. For children like these sweet boys, statistics show that having a home to come back to makes them three times as likely to continue attending school... as it's unmonitored/unenforced and incredibly common to see children drop out of school in Mexico at young ages, or not attend at all.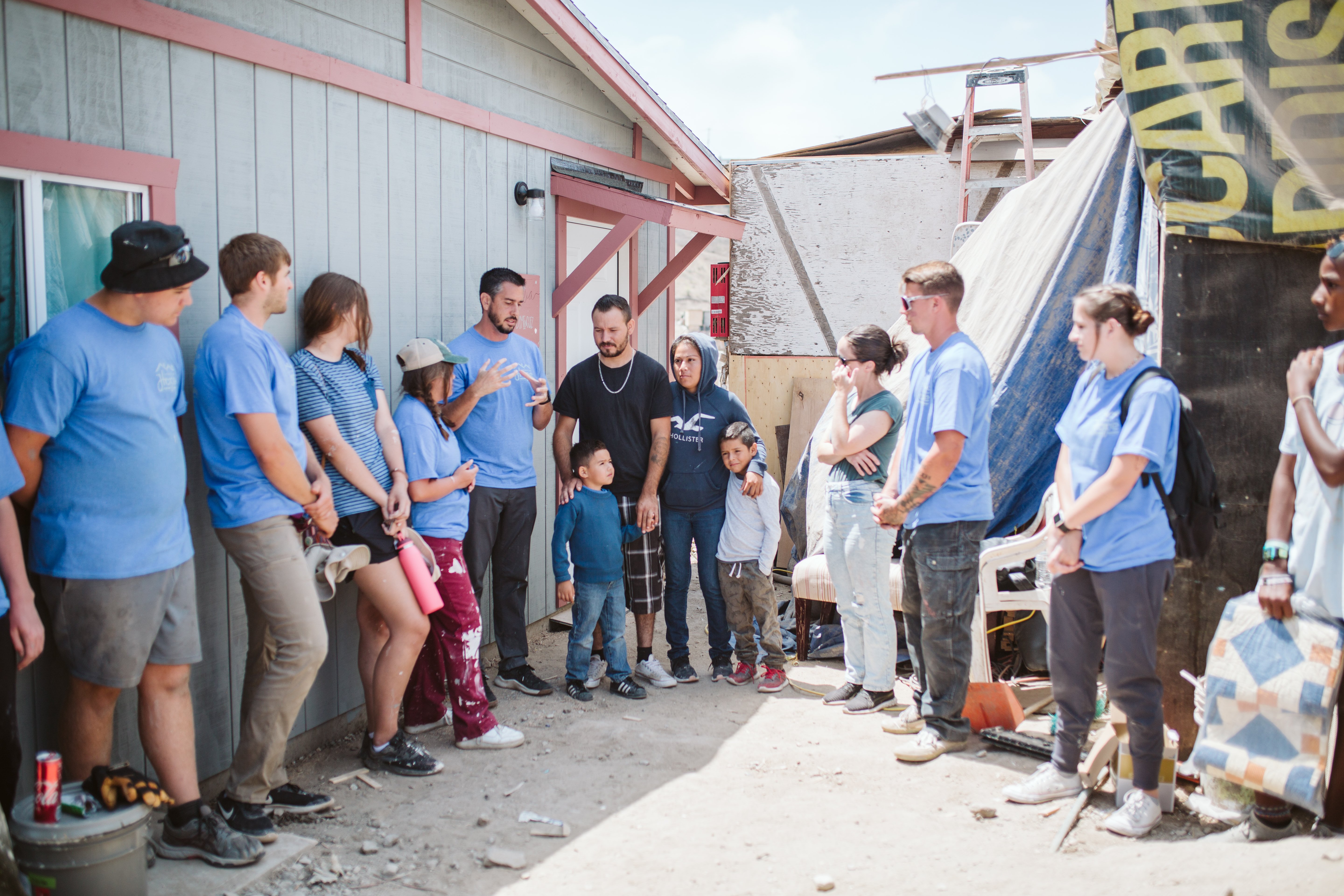 About to see their finished home, sharing together why we do what we do, giving bibles, praying and blessing the family, and handing over the keys!!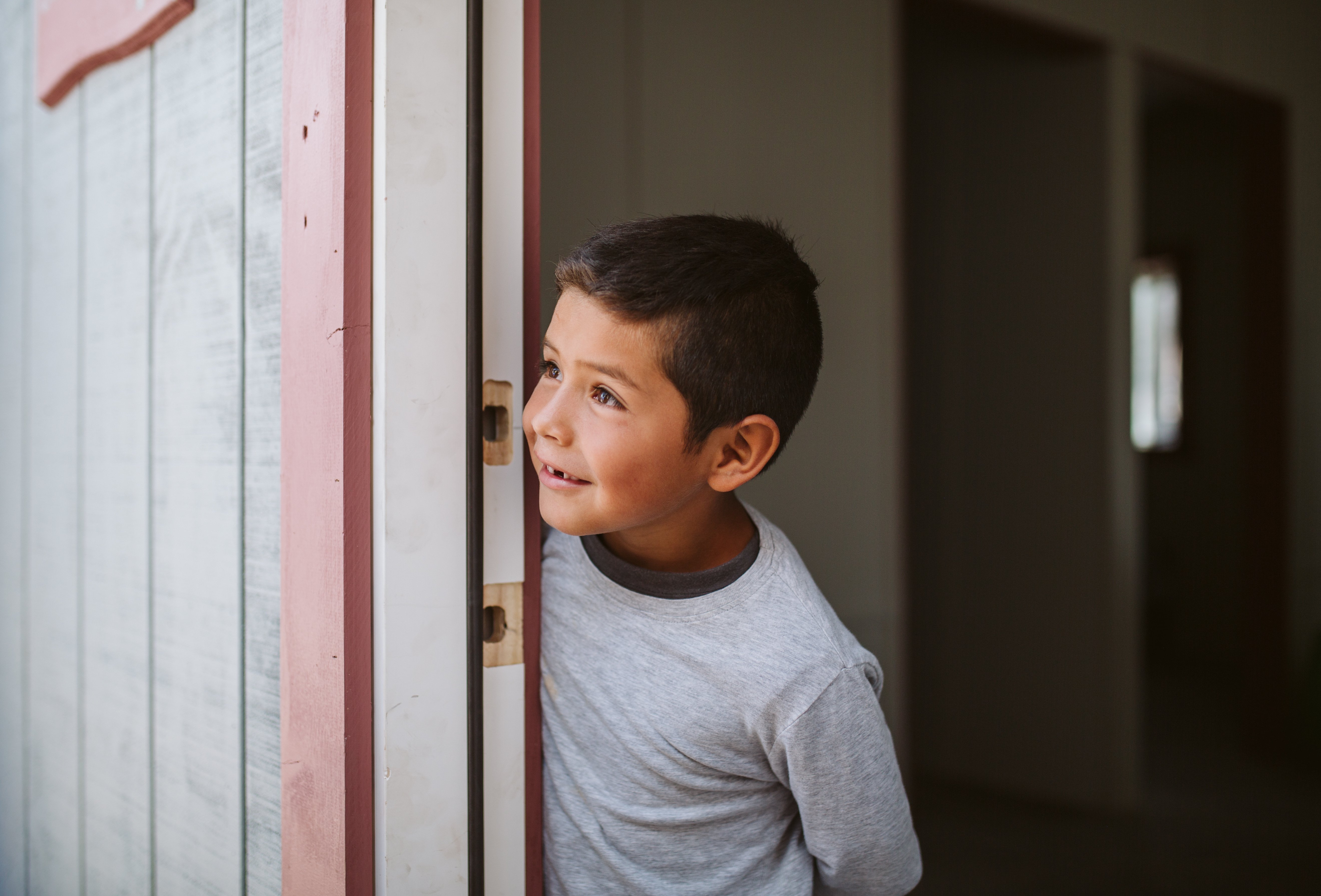 Alexis, welcoming us into his brand new home for the first time, at the end of build day #2!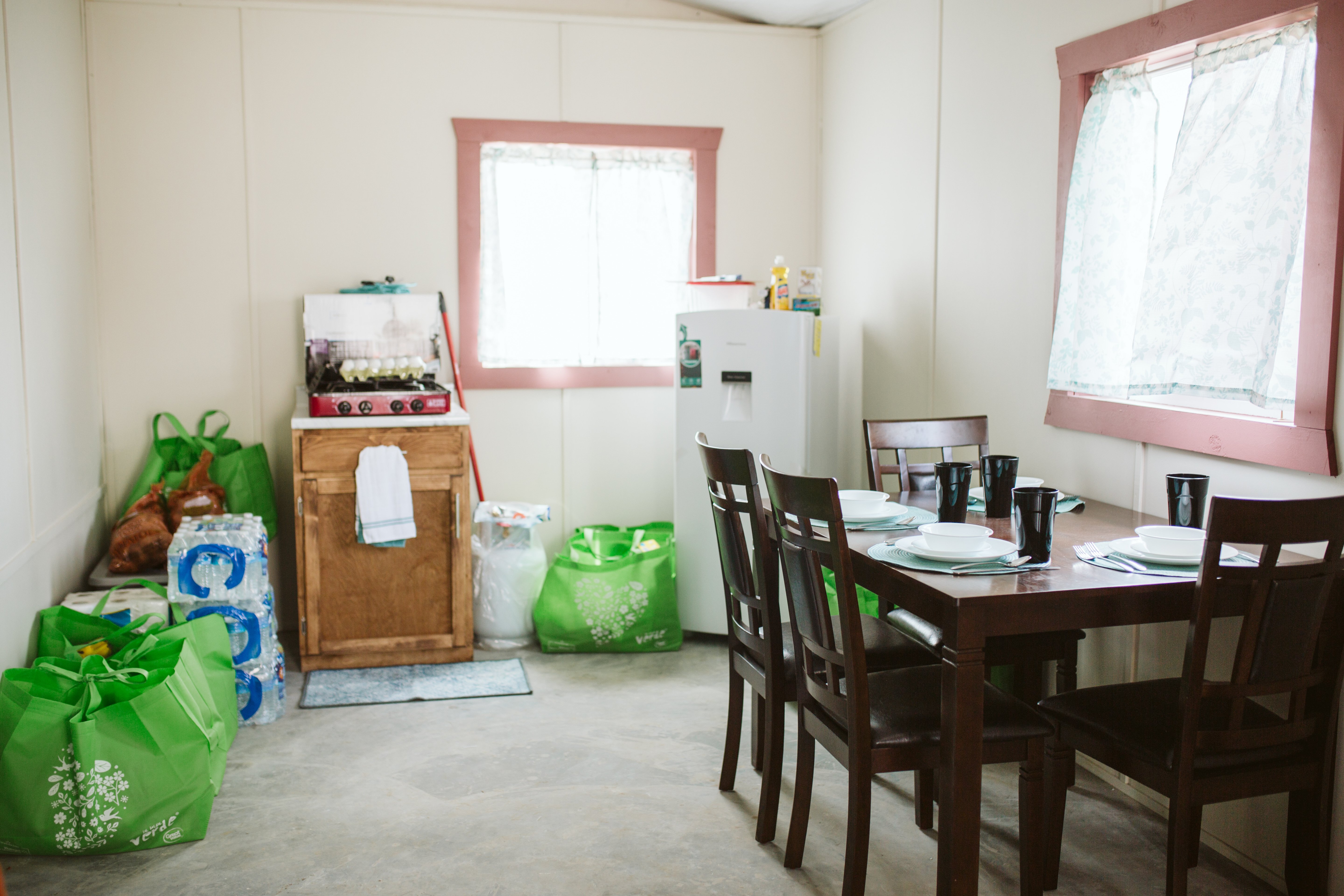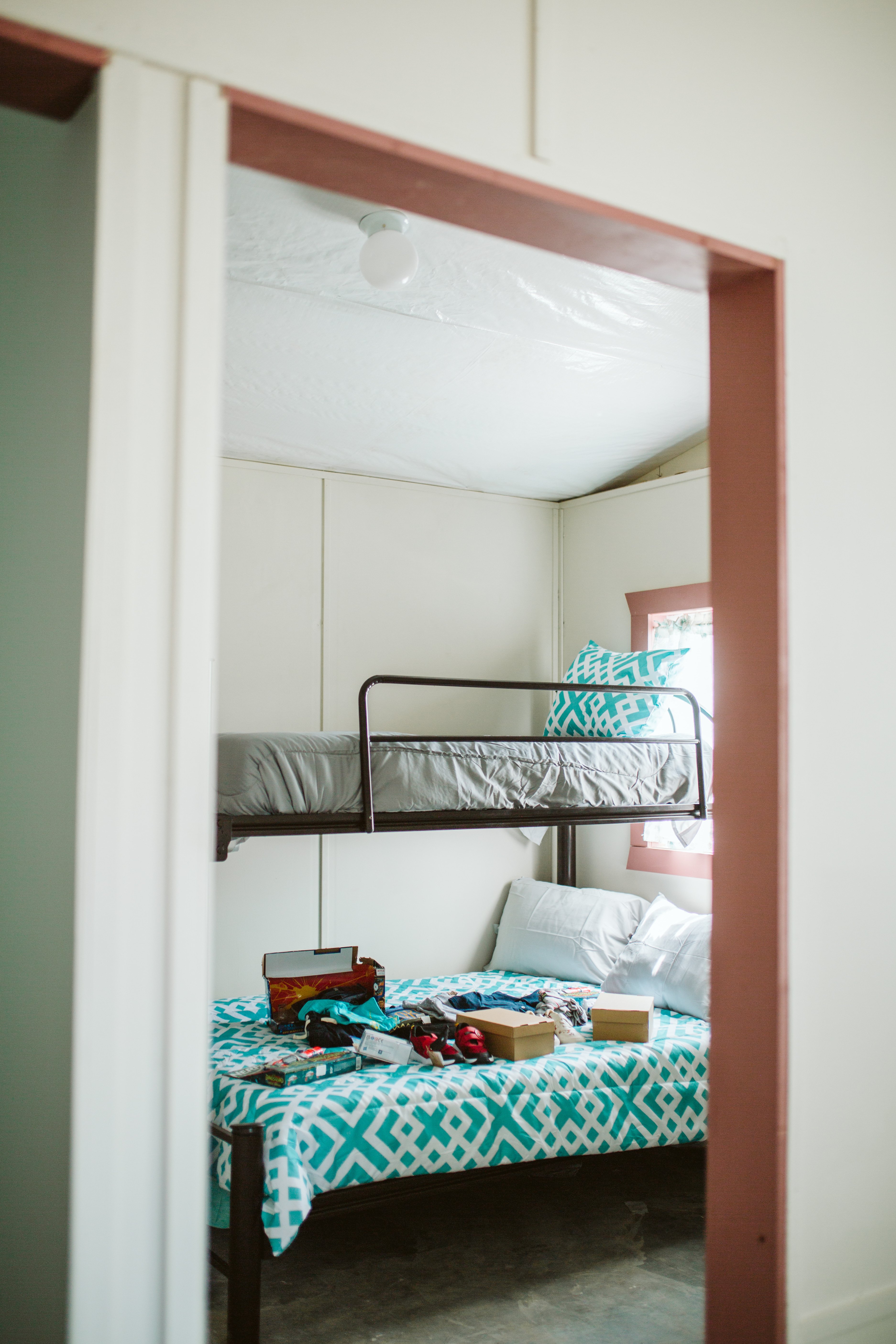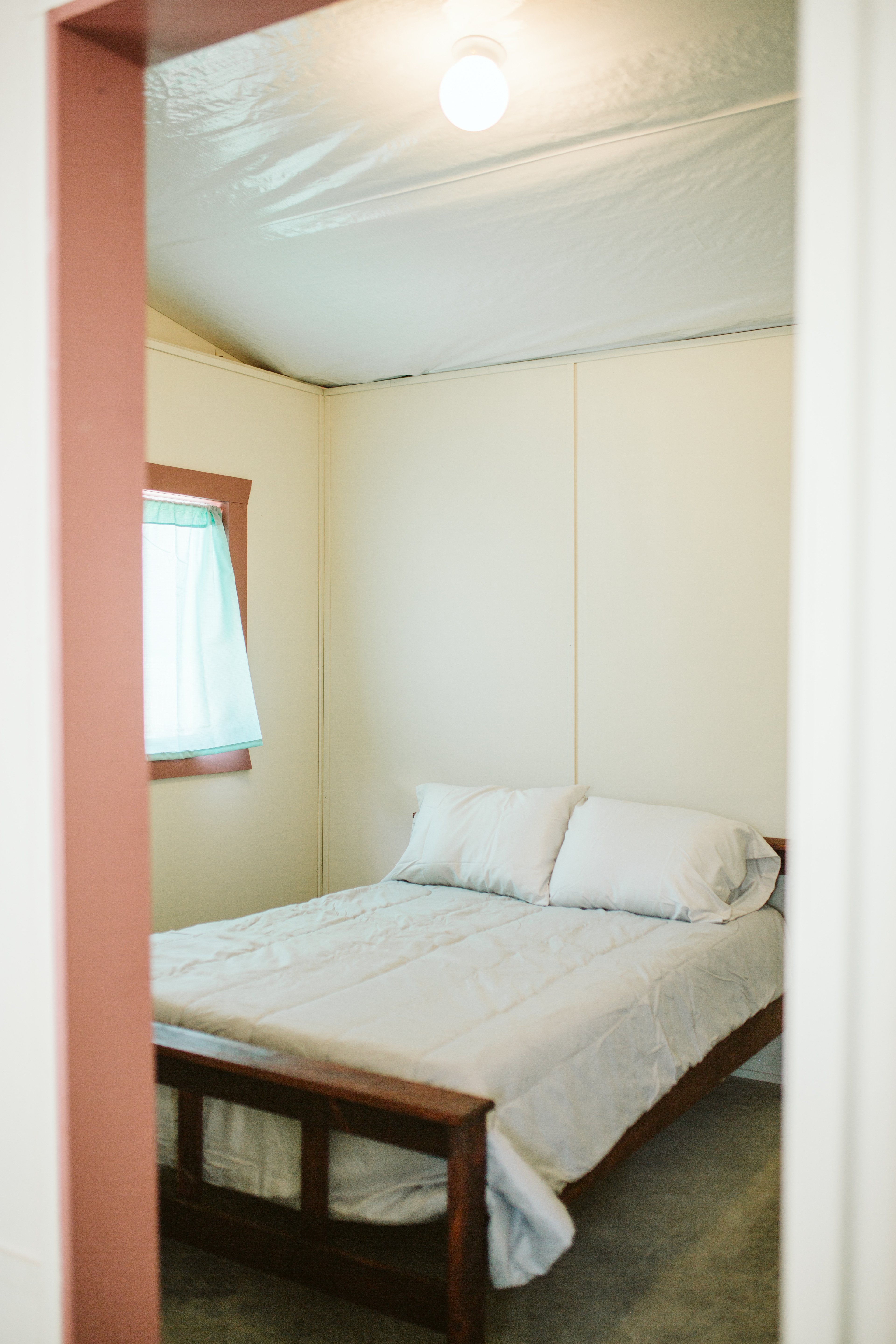 A part of my role as team translator is to take the family out to purchase food, clothing, etc. to fill their new home at the end of build day #2. During this time, one of our team leaders shared with the family an example of God's love and Christ's sacrifice being like a free gift we have the opportunity to reach out and accept. A gift of a God that journeys with us, and who loves us unconditionally.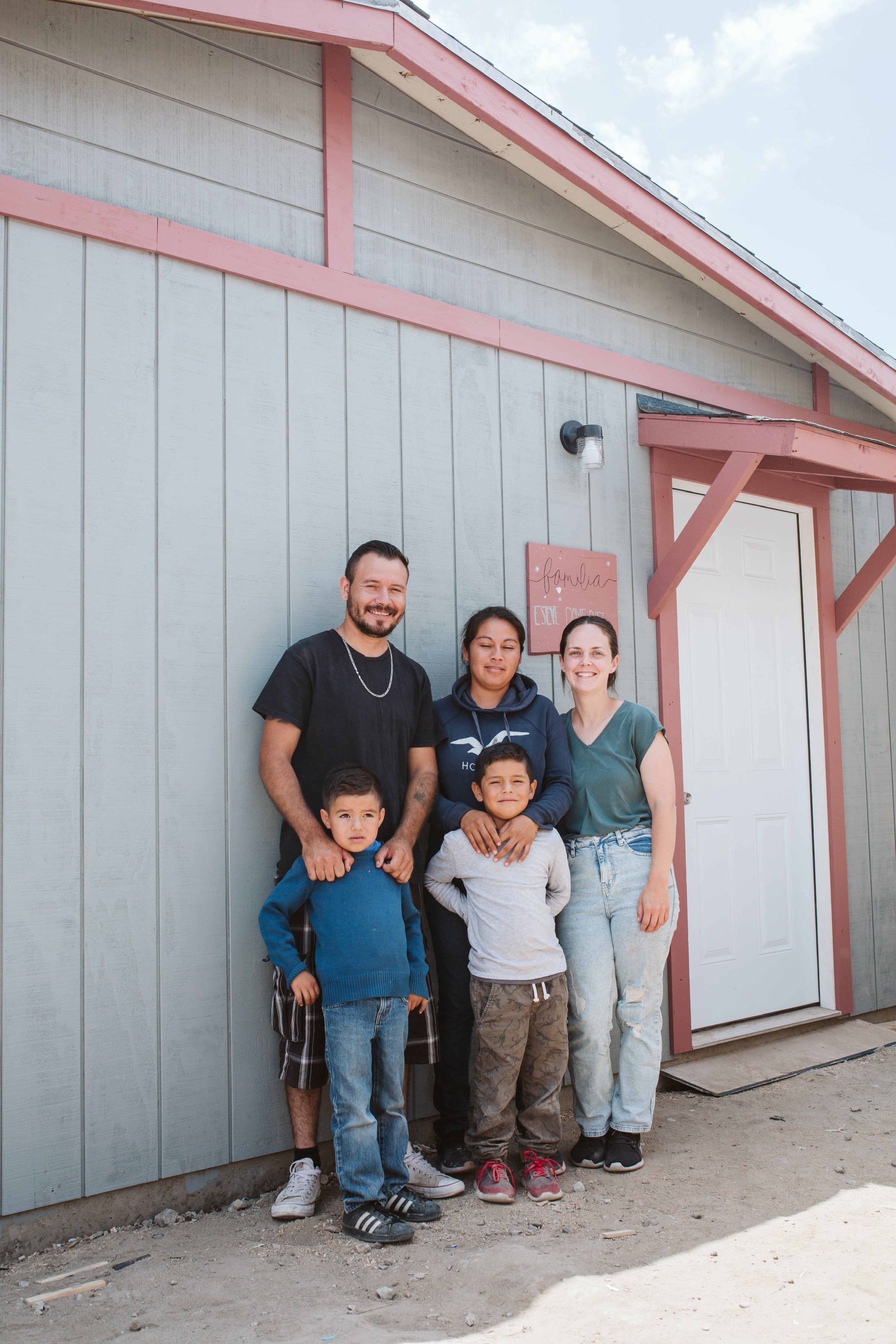 After the final dedication, I had the opportunity to chat more with the family, where they shared their desire to receive that gift. It was a pressure-free, genuine moment of God moving in them to a place of desiring the free gift that is his love for us through his son. We prayed together, laughed, the kids listened in, and we then said our goodbyes with the warmest of hugs and smiles.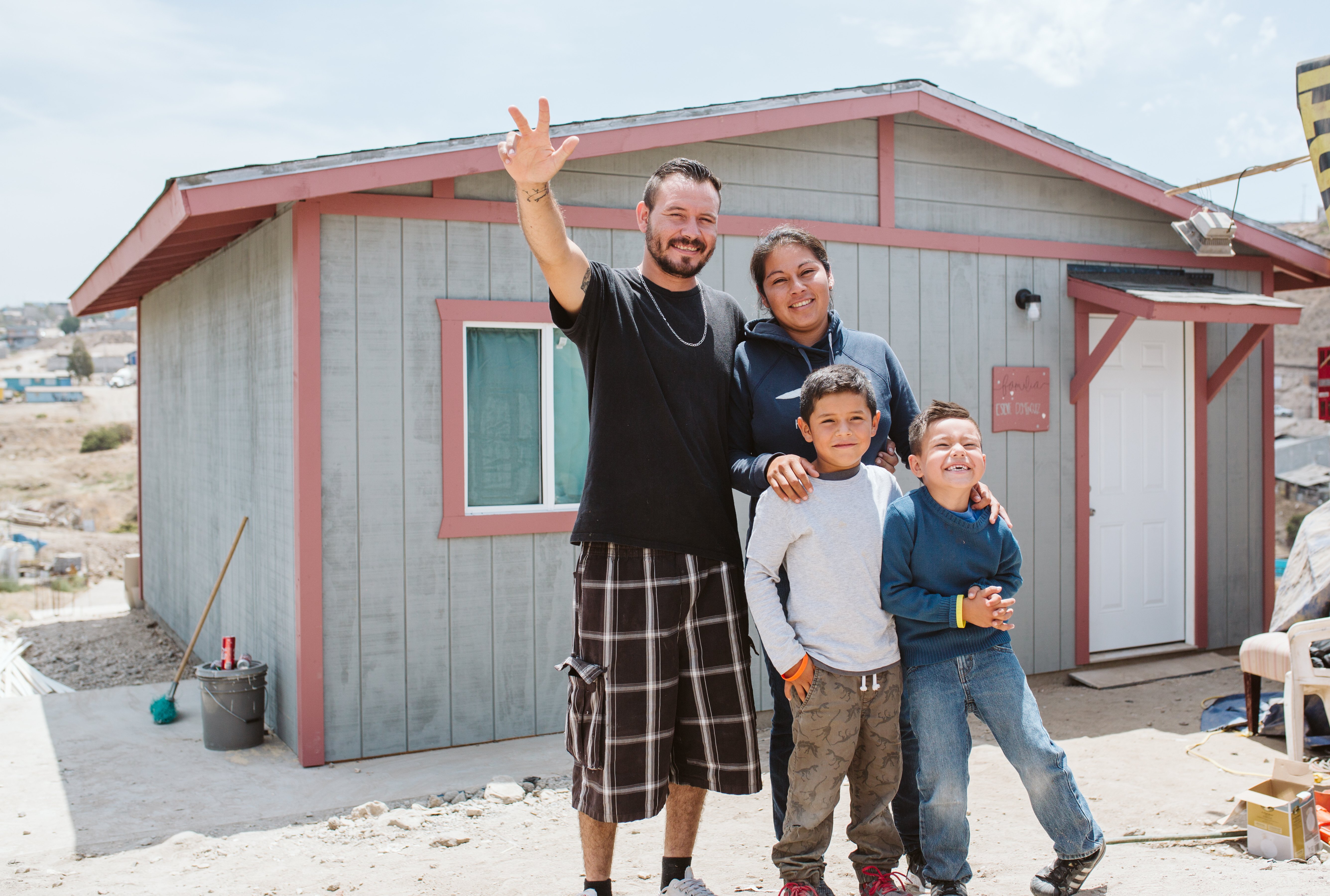 And lastly for what I think is my favorite photo from the build... little brother Hector's pure joy, and the wave goodbye from Dad. After a wild couple of days, I can only imagine their eagerness to decompress and relax together as a family in their new home.
THANK YOU for your involvement. Teamwork truly does make the dream work. Our service relys on the team, and we're so thankful to have you with us, those both near and far. To partner with or donate towards this work, or to learn more, please click below 🙂